This Week In SEO: The Latest Web Industry Happenings
VIEWS:

6945 Views
CATEGORY:
SEO
READING TIME:

10 Min To Read
UPLOADED ON:

02 Apr 2019
Over the past few weeks, we've seen more industry updates and trend coming up. And as a way of keeping you in the know of this happenings, we've compiled another list of new releases and trends from Google and other web giants. We hope these titbits provides you with ideas on how to make some changes to your business for more growth opportunities. Let's check them out.
AHREFS ANNOUNCES PLAN FOR A NEW SEARCH ENGINE TO COMPETE WITH GOOGLE
The CEO of Ahrefs, Dmitry Gerasimenko, has made known Ahrefs' plan to build a new search engine that's aimed at supporting content creators and protecting users privacy. Ahrefs is a leading SEO and content analysis company and would be competing with Google, according to Dmitry who revealed the plan on Twitter. He raised concerns about Google's inability to fix users privacy on the search engine and said their new search engine will address it.Again, the Ahrefs' CEO pointed out Google's revenue model which doesn't favor content creators. He cited Wikipedia that though popular and helpful yet struggle for financial support.He also believes Google to be hoarding site visitors and is showing them 'scraped' content so to discourage them from visiting websites. And that this reduces the content creators' chance at monetizing.He stated that Ahrefs' new search engine will prioritize the interest of publishers and users.
GOOGLE UPDATES SITEMAPS REPORT & ADDS ABILITY TO DELETE SITEMAP
Google has updated its sitemaps report in the Search Console. The update will be supporting these actions:
Ability to open the sitemap content in a new tab

Ability to delete a sitemap

Ability to review granular details for sitemaps with errors

Ability to present RSS and Atom feed sitemaps
Google made the announcement on Twitter, with a screenshot shared as an example.Before the update, sitemaps could only be removed by the use of the Search Console classic version.
JOHN MUELLER EXPLAINS WHY GOOGLE RANKS SITES WITH SPAMMY LINKS
John Mueller of Google was asked in a recent webmaster hangout the reason Google ranks sites that practice bad linking. He explained how Google reacts to bad links and also the factor responsible for such sites ranking. Here's the question. It was asked by a publisher."I see a disturbing amount of link networks and nefarious link building schemes being used… I reported these as suggested but is there anything else that we can do? This is really frustrating."John responded to the question as thus: "Reporting them in the… search console, the spam report form, the link spam report form, that's kind of a good place to go. That helps us to be better understand that these are pages that we need to review from a manual point of view."He went further to say reporting spammy sites isn't a guarantee they will be dropped completely. He gave reasons why a spam report doesn't instigate an automatic penalty:"…when it comes to competitive areas, what we'll often see is that some sites do some things really well and some sites do some things really bad. We try to take the overall picture and use that for ranking."According to John, here's the ranking factor responsible for spammy sites ranking."For example, it might be that one site uses keyword stuffing in a really terrible way but actually, their business is fantastic and people really love going there, they love finding it in search and we have lots of really good signals for that site. So we might still show them at number one, even though we recognize they're doing keyword stuffing."What can be deduced here is that users interactions with these spammy sites power them for appearing on SERP.
INSTAGRAM INTRODUCES 'CHECKOUT': BRANDS TO SELL PRODUCTS INSIDE THE APP
Instagram has launched an in-app feature called Checkout to enable users to buy a product they love without leaving the app. When users view products put up by brands, they'll see a "Checkout on Instagram" button placed on the brand's product page. The button is to be tapped by users to make selections and then proceed with payment right there without leaving the Instagram app.Currently, the checkout feature is being tested with some selected brands, and only available to users in the US.
GOOGLE ADDS NEW FEATURE IN MOBILE-FRIENDLY AND AMP TEST TO SUPPORT CODE EDITING
Google announced that it has upgraded its mobile-friendly and AMP test tools to allow users to edit code and also test it.Before the upgrade, the tool only enabled live URLs to be tested.With this new feature, webmasters can now edit and test code to see its impact before going live. Users now have to choose whether to enter their site's URL or paste the raw code.
YOUTUBE ACCOUNTS FOR 37% OF ALL MOBILE TRAFFIC WORLDWIDE
According to a report released by Sandvine, YouTube is responsible for the most downstream mobile traffic in the world with 37% of the entire market share.
Following on its heels is Facebook with 8.4%. Snapchat is taking the 3rd place with 8.3%. Snapchat is following Facebook closely despite the low number of users when compared with Facebook's billions of users. Next on the report is Netflix, which generates the highest Internet traffic, yet coming down to merely 2.4%. With YouTube taking the lead, this report has shown the rising popularity of streaming service apps. See the complete list showing the apps mentioned in the study and the total amount of mobile traffic (in percentage) pulled up by each.
YouTube - 37%

Facebook - 8.4%

Snapchat - 8.3%

Instagram - 5.7%

Web browsing - 4.6%

WhatsApp - 3.7%

Facebook video - 2.5%

Netflix - 2.4%

App store - 2.1%

Google play - 1.9%
GOOGLE RELEASES ANOTHER BROAD CORE ALGORITHM UPDATE CALLED MARCH 2019 CORE UPDATE
Danny Sullivan of Google disclosed this on Twitter.Each year, Google makes a lot of changes to its algorithm with each change addressing a specific issue.For instance, the Penguin algorithm update was for the purpose of link spam, while the Pigeon update addressed local SEO spam.But with a broad core update, it's different. A broad core update doesn't target any website or niche and it isn't directed at an issue either.Another tweet by Danny said updates come with some sites dropping or gaining in ranking, but this doesn't mean something is wrong with the webpages. He told publishers to focus on creating great content as always.So, what is a broad core update?Google broad core update are changes set at improving its algorithm to help understand user queries and web pages better. It's simply aimed at improving user satisfaction.
GOOGLE MAPS INTRODUCES NEW PUBLIC EVENTS FEATURE
Google Maps new public events feature will enable users to create a public event to invite people based on a specific location. This feature was first seen by Android police and it has already gone live. It's similar to Facebook's events feature.The new public event feature hasn't been officially announced to the public, but a Google support page has already been created for it. When creating a public event, options for adding an event's name, location, start date and start time, end time, description and photos are being provided.Google says this feature isn't available in every region.
BING INTRODUCES TEXT-TO-SPEECH FOR SEARCH RESULTS
Bing updated its app adding new search features including a text to speech AI, expanded intelligent answers and enhanced visual search engine. Here's a brief description of what these terms mean:
Text-to-speech: What it implies is that Bing can now speak out the answers to any query you make with a voice that can almost pass as human.

Intelligent answers: Bing now pulls out summarized content from different sources as answers to queries. The new improvement will now provide answers to complex queries.

Visual search: Bing allows users to conduct a search using an image on its search engine. With the update, users can now see more objects auto-detected within an image.
GOOGLE WEBSPAM REPORT 2018: BAD LINKING PRACTICES MADE LESS EFFECTIVE AT MANIPULATING RANKINGS
Google recently released its webspam report for 2018, showing how it tackled webspam last year — yes, this is 2019 :-)As you know, Google is all out to protect users and also fight webspam, of which bad linking practices is one. And to that effect, Google was able to reduce the spammy pages visited by users to 1%, thus, making bad linking practices less effective. Other web spams mentioned on their report was spam on the hacked website and user-generated spam, which was reduced by 80%.Google went further to tell webmasters to avoid link building practices as a way to rank better in order not to be penalized for link spamming.
LINKEDIN NOW ALLOWS MARKETERS TO EASILY TARGET THE RIGHT AUDIENCE
LinkedIn has released three updates to its platform to help businesses target the right audience. They are lookalike audience, interest targeting, and audience template.
Lookalike audience: LinkedIn uses its members' information and combines it with your ideal customer profile to help you market your services to new audiences with similar customer interest to your existing customers. With the lookalike audience, advertisers can reach a high converting audience, get results at scale, and engage new target accounts.

Interest targeting: This feature was rolled out in January and it allows advertisers to reach LinkedIn members with relevant ads that match their professional interests. And now, the upgraded version will also allow businesses target members based on the content they engage with via Bing search engine (remember, Microsoft owns both LinkedIn and Bing).

Audience template: This feature will help marketers choose from more than 20 predefined B2B audiences to help reduce ad set up time and build stronger audiences. The template includes audience characteristics such as skills, job titles, and more.
GOOGLE EXPANDS TRAVEL SEARCH RESULTS TO INCLUDE VACATION RENTAL PROPERTIES
Previously, Google had provided users with travel options by helping them find hotels by their price, location, and ratings. Now, Google has expanded its hotel search experience by giving users a broader choice of where to lodge, like vacation rental properties. Google also went ahead to list its travel partners that users can check out, including Expedia, HomeAway, Hotels.com, NextPax and more. Users can narrow their search results with price and amenity filters.
TWITTER TO ROLL OUT A "SUBSCRIBE TO CONVERSATION" FEATURE
Twitter is coming up with a feature that will let users subscribe to a conversation without liking or replying. Here, users don't have to engage with the conversation directly but will only use the " Subscribe to the conversation" button to be notified about the conversation. At the moment, it's being tested. This new feature was discovered by Jane Manchun Wong and shared on her Twitter page. Jane is known for spotting out upcoming features before they are rolled out.
WANT MORE?
Get more helpful SEO updates, tips, and tricks on our blog. Join our newsletter to receive the latest SEO and tech news and information about our free tools. Check out our array of unbelievably useful SEO and digital marketing tools you can use for free. Join the conversation on our Facebook page.
AUTHOR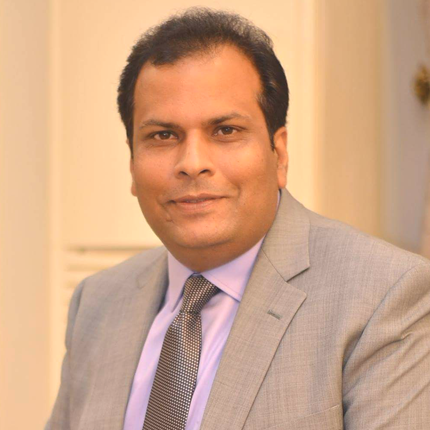 Tausif Akram
Founder / CEO