How to make a resume in 2022 - Complete Guide
VIEWS:

1947 Views
CATEGORY:
Tech
READING TIME:

13 Min To Read
UPLOADED ON:

24 Jan 2022
Mastering the most desired skills, getting an education from a renowned institute, and having successful work experience is essential to finding your dream job. But many job seekers forget about the importance of a resume in the journey of hunting down their desired jobs and take it just as a formality. It's crucial to pay proper attention to the process of making a resume; otherwise, your application to join any company will become a part of hundreds of ignored resumes. If you are willing to join any job position, you must make your resume strong. By getting your resume right, you will increase your chances of getting a response from the HR manager and call for an interview. So, the question is, how to create a resume? Are there any special methods to follow in the resume-making process? If these questions are popping into your mind, then there's no need to worry anymore.
This blog is here to serve you as a guide on how to make a resume that will catch recruiters' attention and get you calls for interviews. Go through the details discussed in this blog to bring perfection to your resume before sending it out to companies. So, let's get started without any further ado!
Pick the Right Resume Format & layout
You can get started on the resume writing process by picking out the right format and layout for your resume. The decision to pick the right resume format depends upon the level of experience you have and the type of job you're applying to. For resume creation, there are three main formats, which include functional, reverse-chronological, and combination resume format. Each of these formats has distinct features and meets the needs of different kinds of job seekers. So the question is, which resume sample is the best fit for? You can figure it out yourself by looking into the details given below.
Functional Resume Format
The recently graduated individuals face the problem of showcasing their work history due to a lack of experience. In such a case, you can choose the functional resume format as it's inclined towards highlighting your skills. This format is also referred to as a skills-based resume format. Besides recent graduates, a functional resume is an ideal format for people looking forward to changing their careers. By portraying the skills in this resume format, you can relate to the job you're applying for.
Reverse Chronological Resume Format
If you are hunting down a job and you have an extensive range of work experience and accomplishments, then reverse chronological resume format is the best option. In reverse chronological resume format, the job seekers have to list down their most recent or current job first and list the other work in the reverse order. This format is admired by most recruiters as they are looking forward to exploring the employment history of the applicants. However, it doesn't mean that the recent graduates with little or no work experience have no chance of getting hired. You can use the other resume formats to catch the recruiter's attention and fulfill job positions that demand fresh graduates.
Combination Resume Format
A combination resume, also known as a hybrid resume, combines the functional and reverse chronological resume formats to help individuals with a diverse set of skills. Sometimes, employers look for dedication, and the combination resume format can help you portray it in the best manner. With this resume format, you can put emphasis on both your experience and skills that will allow the hiring managers to understand your profile.
After picking up the resume template that you think will work best for you, it's time to decide on its layout. Many people believe that a resume would work even in black and white and without any proper formatting. However, it's not true at all! If your resume's layout is ordinary or doesn't please the eyes of a recruiter at all, your chances of getting a call for the interview would be minimal. Hence, you need to work on organizing the resume layout in the best manner. Let's take a look over some must-haves in your resume layout.
One page in length.

Clear and bold headings.

Easily readable font style.

Consistent and right font size.

Ample white space.
Mention Your Personal Details & Contact Information
Now, after getting the right format and layout, you need to move forward towards the first section of your resume, i.e., personal details and contact information. This section is considered a crucial part of your resume, as, without it, the HR manager won't be able to reach you. For instance, if you haven't written your email address correctly on your resume or made a typing mistake, you will never receive a call for an interview. Similarly, there are other things you need to get right in this section. Let's discover what you need to cover.
Dos:
1. Write down your full name, contact number, email address, and location.
2. Use your professional title as a highlight of your position or to portray your desired job.
3. Include the link to your LinkedIn profile if it's up to date and can add value to your resume.
4. In the fields like designing, development, and writing, you will have to showcase your work in the online portfolio. The best way to do it is by including the links of your work profile, such as online blogs, Behance, Dribbble, GitHub, etc.
Don'ts:
1. Birthplace and date of birth.
2. Unprofessional email address.
Use a Resume Summary or Objective
A resume summary or objective comes right across your contact information at the top of your resume. Therefore, it's essential to get it right because this will leave the first impression on recruiters, and they will decide whether to explore your resume further or not. According to a survey, an HR manager will spend around 5 seconds to scan a single resume. It means that during these 5 seconds, the only thing that can capture the interest of employers is the resume summary or objective.
Is there any difference between resume summary and objective? Is there any proper way of writing them down? Let's figure out the difference between them and what you should choose.
Resume Summary
All individuals with little or vast work experience can use a resume summary while applying for any job position. A resume summary is basically your career's summary that needs to be covered in two to three sentences.
The things that must be mentioned in your resume summary involve the years of experience you have, your job, top achievements (1 or 2), and your desired goal of working for the company you're applying to.
Resume Objective
If you're looking forward to changing your career or have recently graduated, then you can opt for a resume objective to start your resume instead of a summary. The resume objective should also be covered in two to three sentences, but it must communicate your goal and motivation for getting the job position you're applying to.
In the resume objective, you can state the skill or education relevant to the job. Moreover, you can mention the experience of working with tools or handling tasks that will allow you to fulfill some responsibilities mentioned by the employer in the job description.
List Your Work Experience & Achievements
Your work experience is an essential part of your resume, and many hiring managers are only interested in going through this section alone, as they have hundreds of resumes to scan. In this section, all you need to do is market yourself and capture the reader's interest in buying what you are selling. So, what's the proper way of writing down your work experience? Don't worry! Just go through the information given below thoroughly to write work experience brilliantly and stand out from the competition.
The basics that must be followed while listing your work experience are as follows:
Job Position – At the top of each work experience you have, you should highlight your job title. It will allow the recruiters to easily scan and figure out your relevant job experience.
Company Name & Location – After writing the job title, describe the company you have worked for by mentioning its name and where it is located.
Employment Dates – The month and year you started working for a company and ended working should be mentioned alongside each entry. It is extremely important to mention, as many recruiters take your employment timeframe for each company seriously, to examine whether you are a short-term or long-term worker.
Achievements and Responsibilities – Listing down achievements or responsibilities vary from job to job. At some job positions, it's hard to list down achievements, as the work doesn't have much to achieve from the employees. In this scenario, you can write down your responsibilities. However, for some job positions, employers are willing to observe the achievements of applicants. They would like to see how you have helped a company grow with your input.
Mention Your Top Soft and Hard Skills
The skills section is like a cherry on the top of your resume. Many people leave out this section and don't pay any heed to it. But you should know that mentioning skills is as important as mentioning work experience. You need to come up with the skill level that will satisfy the recruiter, and you will become the perfect candidate in his/her eyes.
There are mainly two kinds of skills that can come in your resume, which are hard skills and soft skills. If you want your resume to stand out from the other applications, make sure to cover both of them. Hard skills are basically the measurable abilities you have acquired in your careers, such as Adobe Acrobat and Illustrator. On the other hand, soft skills are your personal abilities that can prove to be beneficial for the company, like team working and leadership.
If you think that you can mention skills in your resume with bullet points, then you should know that it wouldn't capture the HR manager's attention at all. Now what you need to do is make your resume interesting by mentioning the skill level you have for each listed skill. It can be done through infographics, but you don't need to worry about creating them manually. You can use any of the free resume templates available on the resume builder and easily tailor it as per your preference.
There's a possibility that you might possess some extraordinary skills for multiple fields, but you shouldn't mention them all in your resume. Depending upon the job you are applying for, make sure to tailor your skills that relate to the job. You don't need to showcase your account management skills while applying for a graphic designer's job.
List Your Education
The education section must come right after work experience, but if you don't have much work experience to show, you can bring it above. You should start listing your education with the latest academic accomplishment. First of all, write down the program name. After that, state the university name and the years you have attended it. You can also mention your achievements in academics if you don't have much to portray in the work experience section.
(Optional) Include Additional Resume Sections
The sections discussed above should be included in your resume without any second thought. However, we are going to add some more sections that can uplift your resume's worth in several situations.
Languages
Can you communicate in multiple languages? If yes, then it must be included in your resume, whether it's a job requirement or not. Gripping on multiple languages can catch the recruiter's eye, as you can be helpful for them at some point with this ability. With each language you're listing, make sure to write down the proficiency level. Be honest and let the recruiter know whether you are native, fluent, proficient, intermediate, or basic in the listed languages.
Awards & Certificates
While completing your degree, have you taken any courses or certifications relevant to your niche? Do you think your awards can encourage the recruiter to hire you? If you think that the company will be interested in such information, don't miss out.
Hobbies & Interests
Besides knowing you as a professional, the companies are also interested in knowing about the person they are about to hire individually. What do you do in your free time? If you have some extra space left in your resume, don't leave it blank and fill it with your hobbies and interests.
Tailor Your Information for the Job Ad
If you are applying to a company after looking at its job advertisement, you must tailor your information as per the job description. Technological innovation has blessed companies with application tracking system (ATS) software that allow them to pick the best-matching resumes out of hundreds of applications submitted by job seekers every day. If the information in your resume isn't tailored as per the job description, the chances are that the hiring manager will never be able to come across it.
To avoid such a thing from happening, make sure to use the right keywords for each job you are applying to. If you thoroughly go through the job description, you will find certain terms that the recruiter would be willing to see in the applicants' resumes. Your job is to extract those terms and use them in your resume.
Proofread Your Resume
Proofreading is the final step in writing a resume. Don't ever send out a resume for a job to any company without thoroughly proofreading it. You need to extract the grammatical and technical mistakes while proofreading your resume and rectify them before submission. The best way to proofread your resume for grammatical errors is through a grammar checker. You can easily find an online service that helps you in the detection and correction of your grammar mistakes.
To pick out the technical issues in your resume, you can do it by yourself or with the help of a friend. The best way is to go through your resume and this blog simultaneously. You can easily cross-check whether you have covered everything in your resume or something is missing out. This way, you can bring perfection to your resume and boost the chances of getting hired.
Final Words
So here, we are wrapping it up! The process of making a resume for a job has been all summed up in this blog. We have tried to portray the things you need to do while writing a resume and the things that must be avoided. You don't need to waste time manually making a resume, as you can find your desired resume template on this tool. This online resume builder comes with stunning resume templates for people working in different sectors. You can select any template and get started on the resume-making process without paying a penny or going through any hassle.
AUTHOR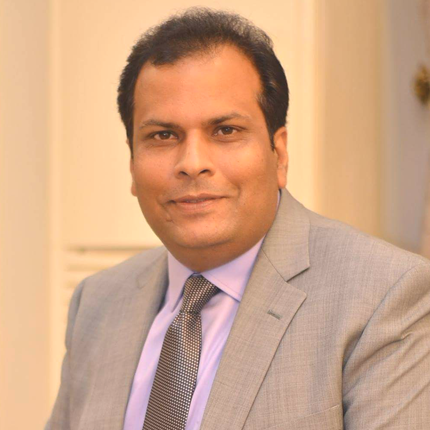 Tausif Akram
Founder / CEO